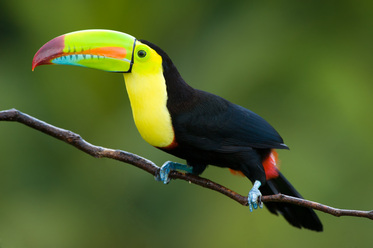 Toucan's World--an opportunity for the display and market of local and fair trade goods--goods that provide for the health and well being of those who work with their minds and hands.

toucan's world gallery is closed


Toucan's World was a Fair Trade Gallery located in Naples, Florida. I started the business in 2011, with the goal of providing a living for craftspeople both in developing nations as well as locally, and to bring the beauty of the creative mind to people who may never have the chance to see such artistry abroad.

I had over 18 countries represented in the gallery, including the U.S. All of the products are handmade, and exhibit beautiful creations that enhance fashion and the décor of the home or office.

I have traveled extensively in Latin America and the Caribbean and have established wonderful business relationships with folks that would have never had the opportunity to sell their products in the U.S. I am helping stone sculptors in Zimbabwe, wood carvers in St. Lucia, potters and weavers in Nicaragua, weavers in Guatemala, and a gifted young lady in Peru who makes paper from local plants and flowers, who creates exceptional greeting cards and hand painted bookmarks. The list goes on and on.


Toucan's World supports Hyatt Windows and More, LLC
With over 10 years experience
quality and affordable window cleaning in Winter Haven, Florida.
Free estimates for residential or commercial buildings
contact Tyler Hyatt at 605-360-9819.
Think Hyatt Windows and More, LLC – Call (605) 360-9819 for a Free Estimate! Hyatt Windows and More, LLC, a Florida limited liability company, Window Washing Window Cleaning Polk County Lakeland Lake Whales Lake Wales Orange County Tampa Davenport Florida – Phone No. (605) 360-9819 - Window Cleaning Bartow Window-Cleaning Bartow Lake Land Fl Window Exterior Cleaning Interior Cleaning High-Rise Low Rise Residential Commercial Cleaning Services Mops Locate Window Cleaners In The State Of Florida Glass Cleaner Glass Cleaning Mirrors Sky Lights Sky Light Skylight Hurricane Window Clean-Up Pressure Washing and Cleaning Ladder Work Ladder-Work Window Washing. For all your Window Cleaning Needs In Winterhaven, Florida / Winter Haven, FL, Polk County, Window Washing and Cleaning in Central Florida. We do more than just window cleaning—call Tyler today! Telephone No. 605.360.9819 / Winter Haven, Florida, Polk City, Florida, Mulberry, Florida Window Cleaning, Lake Alfred, Florida, Auburndale, Florida, Frost Proof, Florida, Frostproof, Florida, Lake Whales, Florida, Lake Wales, Florida, Fort Meade, Florida, Homeland, Florida, Dundee, Florida, Winter Haven, Florida, Babson Park, Florida, Haines City, Florida. Contact call (605) 360-9819 for your window washing quote today! Window Cleaners near Winter Haven FL professional Window Washers and Cleaners. The 10 Best Window Cleaning Services in Winter Haven Florida, Hyatt Windows and More, LLC, Call Tyler Hyatt at (605) 360-9819. Window Cleaning Company and Service and Companies and Services.